We develop advanced medical imaging technologies to study brain function and what goes wrong in stroke and dementia.
Our innovations include novel MRI (magnetic resonance imaging) and PET (positron emission tomography) scan acquisitions. We combine new scanning paradigms with biophysical models of brain tissue and image reconstructions to measure biomarkers that were previously not available.
The imaging biomarkers we investigate include cerebral blood flow, brain oxygenation, and cerebrovascular reactivity, the brain's response to a vessel "stress test". We also study the blood-brain barrier and its breakdown in neurological diseases, which alters how tracers and neuroinflammatory agents pass into the brain.
We seek to clinically translate our engineering discoveries, and are motivated by the need for imaging biomarkers to help patients with neurological and psychiatric disorders.
---
Projects
Vascular fingerprinting and microvascular models
Magnetic resonance vascular fingerprinting enables the simultaneous collection of quantitative oxygen saturation, cerebral blood volume, and neurovascular radii maps from a single MRI scan.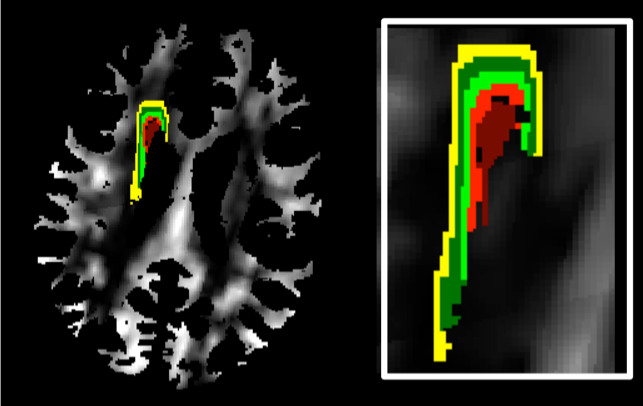 White matter hyperintensities in aging and dementia
White matter hyperintensities (WMHs) on MRI are thought to reflect vascular disruptions in aging and dementia. We use MRI to quantify perfusion and tissue biomarkers in WMHs to better understand their impact to cognitive decline.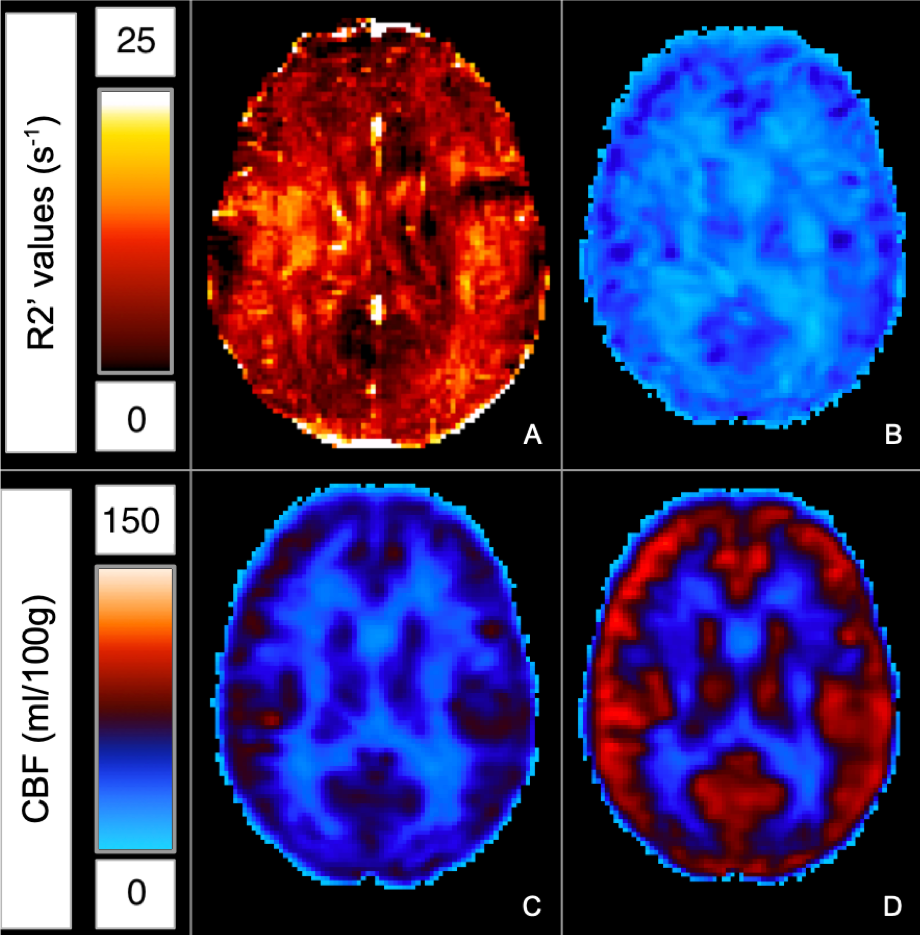 Brain oxygenation imaging tools
Tissue oxygenation measurements provide strong indications of hemodynamic impairment within the brain. These impairments are prevalent in stroke, Alzheimer's dementia, Moyamoya disease, and other neurological disorders where pathophysiology disrupts normal cerebrovascular flow.
We are imaging brain oxygenation with multiple MRI tools, including the spin relaxation rate R2' and magnetic susceptibility. We are improving the robustness of these brain oxygenation tools and using them to understand physiological deficits in disease.